10.Deep Spring 2009 Lookbook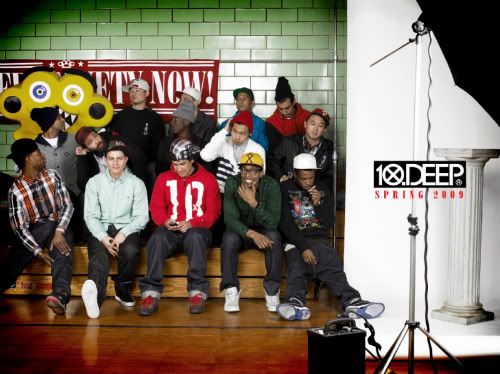 The ingenious gang over at 10.Deep just released their Spring 2009 edition of their lookbook featuring all of the new threads that are hitting  retailers and online outlets on Friday, March 20th (oh snap, that's today).  They went with this cool high school yearbook type theme for the shoot.  I'm really feeling the large uses of the number "10″ and the roman numeral "X."  I'm all about skilled typography.  When done right, it can make your piece incredibly tight.  Props as usual to their design team.
You can also peep a quick behind-the-scene video of the shoot here.
---
SPEAK / ADD YOUR COMMENT
Comments are moderated.