Oh No vs. The Oneness of Juju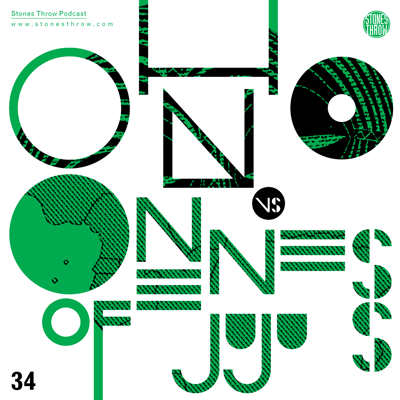 Havana Joe over at Stones Throw sent me this in the mail a while ago.  I had no idea what it was.  I put it in the player and my head nodded from beginning to end.  
I forgot to ask him if it was cool to rip and put up on the blog (didn't wanna piss anyone off).  And don't ya know it, yesterday it went up as an official Stones Throw podcast.  #34 to be exact.   Not sure what this is about?  I'll transcribe what it says on the back of the CD sleeve…
Oh No first met saxophonist J. Plunky Branch when Branch heard the young producer sample one of the tracks he recorded with his '70s jazz outfit Oneness of Juju and contacted him.  The two realized they shared a unique perspective — Oh No viewed Plunky's '70s recordings as the perfect sound material for banging hip-hop tracks and Plunky viewed Oh No as a conduit to bring Juju's music to a new generation.  This album — entirely culled from Plunky's recordings from the 1970s on labels such as Strata East and Black Fire — is the result.
And for those of you under a rock, Oh No is Madlib's little brother. 
DOWNLOAD | Oh No vs. The Oneness of Juju
---
SPEAK / ADD YOUR COMMENT
Comments are moderated.